Email – It's Not Dead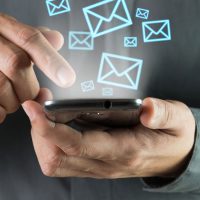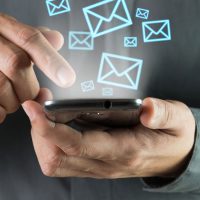 Good marketers are always looking for more effective ways to connect with audiences. In doing so we often overlook the obvious, and many times the simplest means of communication we possess, a direct, personal and valuable message delivered by good old fashioned email. While some may say email is dead, the numbers don't support that theory. Email is as strong as ever with 80% of marketers saying that email is core to their business. When asked why, nearly half (49%) reported that the channel is directly linked to their business' primary revenue source.
Email marketing generates significant ROI. In 2016, 79% said email directly generated return on investment, up from 54% in 2015. While there is a wide variety of campaign types, marketing leaders find the most value in email campaigns used to build customer loyalty. Newsletters rank high as an effective campaign type and are commonly used, but they must deliver value or else they just become spam. The key is to exchange your valuable information for your prospect's valuable time, and this is done by delivering good email content that deepens your relationship with your audience.
Here are some of the key things we think you should keep in mind.
Credibility – Your subscribers know they can trust you as an expert in your field because you exhibit a vast amount of knowledge on the subject. You have perceived intelligence, reliability and authority on the content you share, you get to the point quickly and you tell a story the audience can relate to.
Persuasion – Tell a story that sways your readers to deepen the conversation. The goal is to build an ongoing relationship with your audience. Most of the time we ask rather than tell, but sometimes a direct call to action converts better than a soft one. You instill confidence when you use direct language for email sign ups because you are conveying the message that they are doing the right thing.
Focus – Most marketing is self-centered, talking about how great your business is instead of focusing on what the customer feels, wants and needs. Content needs to be about the reader. By giving advice, links and useful information that helps the reader you build a rapport that shows you care about their needs. This is what will keep them opening your emails and perhaps sharing them.
Test – When you send an email is important, but there really is not one right time. It depends on your audience, and the only way to determine the best time is to test, test, test. Different industries, businesses and audiences have unique demands and desires. Reaching them is not a one-size-fits-all effort. The truth is that we never know the exact time someone is going to be opening their email and the good thing is that even if they don't open it the minute they receive it, it will still be sitting in their inbox waiting for them when they are ready.
Simplicity – Make things easy for your readers. You can do this by always including a plain text copy of every HTML message you send. This will help to eliminate potential issues for subscribers with mobile readers that do not support HTML. Keep links uncrowded so it's easy to click on them within a very small space and make sure to include alt tags to describe images.
Email is here to stay. And while it is important to keep in mind the tips for effective email campaigns, continue to explore new options that will help you build you audience and improve your business.
Bullets