Everything is Bigger in Texas, Even Voting!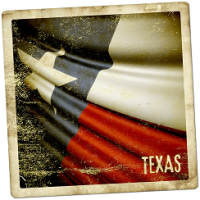 It's Super Tuesday and as usual Texas is proving that everything is bigger in The Lone Star State. We hear so much about Iowa and New Hampshire, but Texas alone has more delegates than any of the other states that have conducted a primary or caucus to date, combined! Republicans have 155 delegates and Democrats have 251. For Republicans, each of the 36 congressional districts gets 3 delegates to total 108. There are 47 at-large delegates allocated based on statewide totals for a total of 155 Republican delegates. The 31 Senate districts in Texas have a certain number of delegate that total 145, then there are another 77 delegates that are allocated based on statewide total votes and 29 additional superdelegates that are allocated at the national convention for a total of 251 Democratic delegates.
The way the delegates are allocated is a complicated process in both parties. Republicans allocate delegates through a graduated proportional system that favors candidates who get at least 20 percent of the vote. Most GOP delegates are allocated through the 36 congressional districts, with three per district, and the rest based on the statewide vote. Democratic candidates generally must get at least 15 percent of the vote to get any delegates, most of whom are awarded on a proportional basis. The bulk of the delegates, 145 are distributed based on the vote in state Senate districts, and 77 are allocated based on the statewide vote. Another 30 Democratic delegates are members of the Democratic National Committee or Congress.
Despite the large amount of delegates up for grabs, turnout has been low in the Republican primary, which recorded turnouts of 10.68 percent and 11.09 percent in 2008 and 2012, respectively. However, thanks to the unsettled, turbulent GOP primary race, there could be as many as a million more Texans voting March 1 compared to the 2012 presidential race, officials say. Turnout could almost double in Bexar and Harris Counties, say GOP county chairmen.
It is possible to win the presidential nomination for either party without winning Texas, however the Texas delegates would be a huge boost to the candidates that win, especially if that are able to win by a sizeable margin.
Texas has an open primary, which means that voters don't have to exclusively belong to one political party to vote in that party's primary election. Republicans can vote in the Democratic primary and vice versa.
Interestingly, for the first time in a presidential election, Texas required voters to present a photo ID to participate in the primary held March 1, 2016.