Ho, Ho, Ho…Merry Christmas from Saurage Research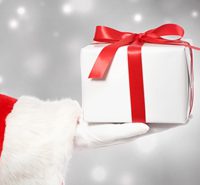 Don't look under the tree or check your stocking! Check your inbox and you will find Santa has delivered the latest edition of Saurage Research Key Findings. As researchers we spend a lot of time gathering and analyzing data. Key Findings is our company newsletter that explores what we think are some of the latest and most fun activities and trends in the marketplace.
For example, did you know that CVS stores have stopped selling cigarettes? Effective in October 2014 all tobacco products were taken off the shelf of this major retail chain of stores. In addition, CVS has changed its corporate name to "CVS Health" and its retail chains to "CVS Pharmacy".  Read our Healthcare Key Findings to find out more about why CVS made the decision that selling tobacco conflicted with their healthcare mission.
In our Energy Key Findings we explore how the decreasing cost of oil is helping Americans out at the pump. Experts believe the price of gasoline will drop by at least a $1 per gallon, boosting the U.S. economy and possibly providing a pickup in spending during the holiday season. Find out more in our Energy Key Findings.
In a report and a great infographic from Brainshark, we discover that training a sales team certainly has its challenges. From keeping the content engaging, to learning how video can have a major impact on employee education, we uncover the fact that training is still a vital part of the job and companies are looking for the best ways to keep their employees at the top of the class. Read more in B2B Key Findings.
Finally, just when you think you've seen it all, just "smell" again. Yes, we said smell! Thanks to some folks from Harvard and a design center in France you will be able to communicate on your smartphone in a whole new way. Welcome the oPhone. The next time you post an image of the fabulous meal you are eating, you may actually be able to send the smell as well. Check out Brand Strategy Key Findings to find out more.
As always we share fun and interesting nuggets of information as well in our "Bullets" section. Don't miss out on all of this great information, and feel free to share it with a friend. Also, stay tuned for the next On The Horizon Futures Report where we reveal what futurists think is, well…on the horizon.