Organic Search Outpacing Paid and Social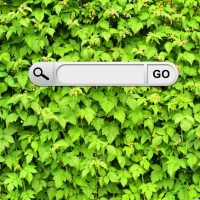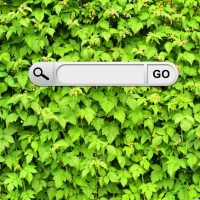 Search has become the dominant user interface to discovering content on the Internet. Organic search is a term for search engine results that are naturally generated and not influenced by commercial relationships between an organization and a search provider, ISP or other party hosting search results. This is in contrast to paid search results, where prominence on a given platform is purchased by an advertiser as a commodity. Typically, web users pay more attention to organic search results, or try to focus exclusively on these types of natural results. However, paid search results, like other forms of online promotion, do have an effect on their audience. A Forrester Research study released last year found that online adults in the U.S. are more likely to discover websites via organic search engine results than through any other means.
Insights from BrightEdge's Data Cube reveal that organic search is leading the way in driving website traffic at 51%, followed by paid search at only 10%, social at 5% and all other (such as display, email and referred) at 34%. In fact, organic search's influence is greatest in the business services sector.
The study shows that almost three-quarters (73%) of global traffic to business services companies came from organic search. While organic search drives the most traffic, paid search drives significant revenue for the amount of revenue that comes from paid. BrightEdge's research supports a blended approach for delivering high performance content because not only will combining organic search and paid search increase website traffic, but it will offer a bigger return on investment.
In addition, BrightEdge looked into many types of content that perform best in delivering traffic and discovered that rich media is a brand's best tool for engagement. The following tables from the BrightEdge report Cracking the Content Code – A Look Inside the Channels and Content that Perform – show the desktop click through rate (CTR) for rich media compared to classic written content.
Charts courtesy of BrightEdge Cracking the Content Code report.
Video and images and sticky content elicit a 13% higher click through rate than traditional written content, and videos and images have the benefit of increasing a company's chances of being seen and ultimately being ranked higher. The point is you have to drive visitors to the content because no matter how good it is, it doesn't matter if no one sees it.
Bullets
Social media was the most effective online paid channel for driving impressions, clicks, and conversions at a low cost in the second quarter of 2014, according to a recent report from Neustar. Social demonstrated the best cost efficiency of the four paid online channels examined (social, portals, networks, and exchanges), indexing 70% cheaper than the average cost for digital spend and showing a 32% decrease in cost quarter over quarter. (marketingprofs.com)
And in a May 2014 study by Harris Interactive for SOASTA, 39% of US internet users reported using the cloud. Of this group, 86% said the cloud had "improved the lives of Americans who work." Easier file-sharing and less worries about backing up data were the top two ways the cloud improved life, according to users, each cited by 41%. (emarketerdaily.com)
Slightly more than two-thirds of B2B marketers are using data to analyze customers, finds Bizo in a recent report , and a slim majority also use data to identify prospects, segment, and measure marketing performance. While few are very confident in their use of data-driven marketing, a plurality feel that they're on the path. Even so, they remain generally dissatisfied with their data-driven marketing in several areas. (marketingcharts.com)
28% of the global population is on social media and 22% of people on the planet use social media on a mobile device. 46% of the total US population uses social media apps. (exacttarget.com)