Key Findings – January 2015
Does it Really Matter Who Likes You?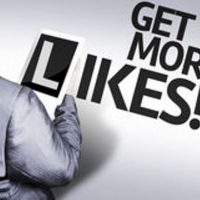 Numbers count, especially when trying to determine if your marketing tactics work. Many companies use objective numbers like Facebook likes or Twitter followers to measure a campaign's health or success. These numbers are verifiable, quantitative and logical, but likely overestimated. In a world where very often more is better one might believe having more followers is a direct correlation to success, but if your followers aren't loyal to your brand or planning to take action, do they really matter? Likes don't correspond to a line of revenue or a level of brand awareness.
In a Forbes article, Jayson DeMers describes what is called the Pareto Principal, which basically states that 80% of your results will come from 20% of your customers. In the world of social media some users are simply more valuable than others. With a majority of social media users who consume information but don't contribute or interact much what is the value in the large numbers often used to measure ROI? One hundred active followers who share your content and respond to your calls to action are much more significant than a million meaningless followers.
Popular fake following services offering "get big quick" schemes are now a multi-million dollar a year business. However Google is working to weed out these imposters and Facebook and Twitter are also taking steps to suspend or delete accounts that demonstrate evidence of aggressive following or purchasing fake followers. Social media marketers vilify the practice of buying 'fake' social media followers from dubious 'click farms' as not just poor practice but pointless. They argue that only authentic followers with a genuine interest in the brand can potentially be moved to a point of purchase.
For generations anthropologists have observed how humans follow expert or high-status individuals in small groups and how those in larger groups use popularity in the same way. However, whether this identifies true influence is debatable. Evolutionary anthropologist Robin Dunbar has demonstrated that humans have social brains capable of handling about 150 friends and family, and no more. He claims this is the number of people you can have a relationship with that involves trust and obligation.
In the end, quality content that is relevant to your industry or your brand will eventually build an audience with genuine interest in who you are, what you post and what you are selling.
forbes.com; theguardian.com
Game On!
With just days to go until the 2015 Super Bowl Game, advertisers and audiences alike are gearing up for some of the greatest television of the year. The Super Bowl is often the most watched television program annually with an average audience of 111 million viewers. And it only happens once a year! Even if you're not a football fan you probably watch it for the ads. Several studies have proven that 50% of the Super Bowl audience tunes in just to watch the ads.
In addition to the cost of airing a Super Bowl ad, a whopping $4 million for a 30-second spot and up to $8 million for a 60-second spot, don't forget about the cost to produce the ad. The average Super Bowl spot has a production cost just north of $1million. This price could double or even triple depending on how extravagant the concept is. With such high prices and no real guarantee of success, why do advertisers do it?
No matter the public reviews, you can be sure of one thing. Your ad will be seen by millions. And then it will be talked about; at the water cooler, among marketing professionals and on every social media platform. A brand or product can certainly expect to be talked about for weeks leading up to the event, during the event, and for weeks, months and even years after the event, according to Rob Siltanen, founder and chief creative officer of Siltanen & Partners, a Los Angeles-based advertising agency. He goes on to say that the PR value and "replay value" of a great Super Bowl spot alone can be worth the game's high media cost.
In a Forbes article about the 2014 Super Bowl, Mr. Siltanen says he believes that yes, an ad in the Super Bowl is worth the money. He does admit however, that the Super Bowl is not for everyone. A lot of it depends on what kind of message you're trying to get out. A serious message may not be best delivered to an audience in a party mode. Plus a serious ad requires at least a one-minute spot because it takes a good thirty seconds to put the audience in the proper mood. Remember the "God made a farmer" Dodge truck spot? It was two minutes. In addition, if you're not up for the public scrutiny the Super Bowl probably isn't the place to be.
<iframe width="560″ height="315″ src="//www.youtube.com/embed/ZRDaPEaDJ7E" frameborder="0″ allowfullscreen></iframe>
It's likely too late to purchase an ad in Super Bowl XLIX, but start thinking about next year. Let us know your favorite, or least favorite, on our Facebook page, or send us a tweet. We'll do a little "informal" research of our own to see how this year's advertisers fared.
Lower Prices Raise the Stakes
Who in Houston doesn't know the infamous Mattress Mack? Since his first television ad in 1983 he has been the guy who "Saves You Money" on furniture. Jim "Mattress Mack" McIngvale started Gallery Furniture with $5,000 after a potential investor didn't follow through with a proposed loan. Initially he did fairly well, but when the oil industry took a turn for the worse his business slowed down dramatically. Perhaps that is what has spurred his latest friendly wager with customers; for a limited time buy $7,000 worth of furniture and if the price of West Texas intermediate crude oil rises to $85 a barrel by the close of trading on December 31 he will give you back your money.
Mack isn't the only Houston businessman placing bets based on the declining price of oil. Steve Zimmerman, owner of La Colombe d'Or, the fabulous historic boutique hotel and classic restaurant now known as Cinq, made national headlines during the 1980s oil bust by offering an executive lunch for the day's price of oil. "We were actually just thinking about bringing it back," laughs Zimmerman. "If the oil prices drop into the $40 range per barrel maybe we'll do an Oil Barrel Special, a three-course dinner for the price of oil."
So while Houston consumers may find some good deals in the short term, businesses are keeping a close eye on the dropping price of oil. Houston is not as dependent on the oil business as it was in the '80s, but a worldwide oil glut can still send ripples through the local economy. The most recent drop began in mid-'14 and traces its roots to U.S. overproduction, weak global growth, and the Saudis deciding to put a greater priority on market share than price. On June 23, 2014, West Texas Intermediate (WTI) traded at $107.95 per barrel. At market open on January 13, 2015, the price had fallen to $44.91. The energy industry — feeling the storm coming — is cutting back on programs and new hires, and laying off some employees.
Realtors may also be worried about how falling oil prices will affect their business, which depends on the strength of the local economy. Cost-cutting measures due to the declining oil prices could stem the flow of new residents to Houston, hurting Realtors' relocation business. Job cuts will curb families' incomes and plans to purchase homes. These impacts, however, will take time to trickle down to the housing market.
The housing market is "very loosely associated" to the energy industry, according to Jim Gaines, a research economist with the Texas A&M University Real Estate Center. For example, Houston's best housing year before the recession – $15.8 billion in home sales in 2006 – also saw an average West Texas Intermediate crude oil price of $66 a barrel.
However, not all economists are so optimistic about Houston's housing market in the face of tumbling oil prices. Ted Jones, Stewart Title's chief economist and former Houston Association of Realtors chairman, forecasts a 10% to 12% decline in home sales over the next 12 months. However, Jones also predicts a 6% increase in home prices, which could buoy Realtors' commissions.
bizjournals.com; houstonculturemap.com; houston.org
Oh, My Aching Head
Headaches are
extremely common; so much so that even many healthcare professionals view them as only a minor or trivial complaint. Nearly everyone has a headache occasionally but when they occur repeatedly, they are a symptom of a headache disorder. According to the National Headache Foundation, over 45 million Americans suffer from chronic, recurring headaches and of these, 28 million suffer from migraines. About 20% of children and adolescents also experience significant headaches.
There are several types of headaches; in fact, 150 diagnostic headache categories have been established. The most common types of headaches are tension headaches, migraines, mixed headache syndrome (a combination of migraine and tension headaches), cluster headaches, sinus headaches, acute headaches, hormone headaches and chronic progressive headaches.
Tension headaches are the most common among adults and adolescents and are basically a muscle contraction headache which causes mild to moderate pain that can come and go over a prolonged period of time. The least common type of headache is the cluster headache. Cluster headache pain is intense and may be described as having a burning or piercing quality that is throbbing or constant. Cluster headache pain is so severe that most sufferers cannot sit still and will often pace during an attack. The pain is located behind one eye or in the eye region, without changing sides.
Headaches are hereditary, especially migraines. Most children and adolescents (90%) who have migraines have other family members with migraines. When both parents have a history of migraines, there is 70% chance that the child will also develop migraines. If only one parent has a history of migraines, the risk drops to 25% – 50%.
Tension headaches affect over one third of men and over one half of women in developed countries. Headache disorders affect up to 1 adult in 20 every – or nearly every – day. Migraines affect at least 1 adult in every 7 in the world across all continents, but for reasons not yet known appear to be somewhat less common in the Far East. It is up to 3 times more common in women than men, a pattern seen everywhere. This difference is hormonally-driven. Migraine has been better studied than other headache disorders. Often starting at puberty, migraine most affects those aged between 35 and 45 years but can trouble much younger people, including children.
Headache disorders are painful and disabling. They can cause substantial personal suffering, impaired quality of life and high financial cost. Repeated headache attacks – and often the constant fear of the next one – can affect family life, social life and employment.
For the vast majority of people suffering from headaches, effective treatment requires no expensive equipment, tests or specialists. Headache disorders are mostly, and rightly, managed in primary healthcare. The essential components of effective management are awareness of the problem, correct diagnosis, avoidance of mismanagement, appropriate lifestyle modifications and informed use of cost-effective pharmaceutical remedies.