Key Findings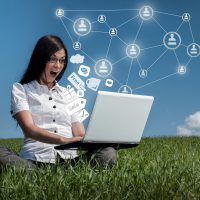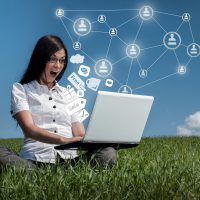 Often when a customer doesn't return to a website for a substantial amount of time they are long forgotten. But former customers who return to spend money offer an economical potential verysimilar to that of a first time customer and therefore should be treated as such. Special treatment typically reserved for first time customers, such as special offers and bonuses, should be extended to these former customers as well. And, why not? They are currently an untapped but very valuable customer segment.
Tracking customer behavior over time is one of the best ways to determine how to market to them, and one of the core types of behavior-based segmentation is customer lifestyle segmentation, which allows marketers to relate to their customers on the basis of the timing and intensity of customer interactions with their brand. According to MarketingProfs some of the different lifecycle stage segmentations include the following:
Registered – potential customers who have registered on the site but have not yet made a purchase or deposit
New – customers who made a single purchase/deposit during the past period
Active – customers who have made multiple purchases/deposits over a number of past periods
VIP – customers who made the most purchases and/or spent the most money over a number of past periods
Churn – customers who had been in the New, Active, or VIP stages but have not made any purchases/deposits during the past number of periods
Back from Churn (or FromChurn) – customers who have abandoned the business and later returned
According to data from Optimove, the future lifetime value predictions for new customers and FromChurn customers were almost identical. Therefore, customers who return to the website after a period of inactivity offers the company an economic potential similar to that of a recently converted first-customer.
3 in 4 marketers believe that marketing assets are somewhat (67%) or very (9%) effective, but only 46% of salespeople concur, finds a new study released by Demand Metric. The survey – fielded mostly among B2B respondents – focuses on the causes and impacts of "bad" sales interactions, finding numerous instances of disagreement between sales and marketing teams, with each seeing problems with the other. (marketingcharts.com)
3 in 4 American adults claim to be very or somewhat concerned about having too much personal information about them online. The majority of respondents have little to no trust in social media sites, and 6 in 10 believe it likely than social networks sell their contact information. (marketingcharts.com)
Roughly 186.9 million Americans watched online content videos in June, per comScore figures, and almost half of them (91.5 million) viewed content on Facebook, the second-largest video content property by unique viewers. The top property was Google Sites – dominated by YouTube – which boasted 153.3 million unique viewers in June. (marketingcharts.com)
IDATE projects 80 billion internet-connected things in 2020, up from 15 billion in 2012. This figure does include PCs, TVs and smart devices, but the vast majority (85%) will be objects like car tires or shipping pallets that may communicate with the web via an intermediate device. Devices that communicate directly, such as PCs, TVs and mobile phones, will make up 11% of the total in 2020. (emarketer.com)
Q4 2013 data from Experian Marketing Services suggests that perhaps when faced with fewer emails, consumers may be more likely to engage and shop. The marketing services firm found Saturday had the highest open rates and average order sizes compared with all other days. Sunday had the highest click rate and revenue per email averages, but the lowest order amount. (emarketer.com)
Loyalty programs are structured marketing efforts designed to reward and encourage loyal buying behavior. Typically a plastic or paper card is issued to the customer and it contains a bar code or magnetic strip that can be easily scanned. Easily scanned that is, if you have your loyalty card with you!
How many times have you been asked for your loyalty card only to realize you don't have it with you? There go all of the points or discounts you could have received with that purchase. The truth is that with so many loyalty cards most people don't always carry them around in their wallet. And while some may resort to a Ziplock bag, or perhaps even a special separate wallet, often they just forego the rewards and hope to remember their card next time.
A way to combat this problem: the Digital Wallet. Digital wallets are electronic devices, typically smartphones, that allow individuals to make ecommerce transactions. Not only can digital wallets store loyalty card information, they can also hold gift cards and even make financial transactions. Google Wallet is one such app where you can take a photograph of the front and back of your card and manage your points and balances, all in one central location. By storing all payment information securely and compactly, digital wallets largely eliminate the need to carry a physical wallet.
In the U.S., consumer enthusiasm for certain benefits enabled by mobile payments remains high, especially around easier usage of coupons and loyalty points. In fact, 70% of consumers believe that mobile payments at the point of sale will be widely available in three to five years. When you consider the fact that smartphones are essentially appendages of Millennials' bodies and that they use them intuitively, it is hard to imagine that every mobile device in the marketplace won't soon be equipped with mobile wallet apps.
Most US consumers (57%) join brand loyalty programs—both card-based and digital—to receive discounts on products and services, according to a recent report from TechnologyAdvice. The second most-cited reason for participation in loyalty programs (38% of survey respondents) is to earn benefits, such as points that can later be redeemed for rewards. Earning VIP status is the distant third most-cited reason for participating in loyalty programs (4% of respondents), followed by social recognition rewards, such as FourSquare badges (0.8%). (marketingprofs.com)
20 percent of Yelp reviews are fake, according to a Harvard Business School study published last fall. And Bing Liu, a data-mining expert at the University of Illinois, Chicago, puts the overall number of fake reviews closer to 30 percent. (techlicious.com)
3 in 4 American adults claim to be very or somewhat concerned about having too much personal information about them online. The majority of respondents have little to no trust in social media sites, and 6 in 10 believe it likely that social networks sell their contact information. (marketingcharts.com)
Families with children in grades K-12 will spend an average of $699.28 this back-to-school season on apparel, shoes, supplies and electronics, finds the NRF in a recent survey. While that represents a 5 percent increase from last year's average per-family spend, total spending is expected to remain mostly flat at $26.5 billion due to fewer students in households. (marketingcharts.com)
Business-to-consumer (B2C) ecommerce sales worldwide will reach $1.47 trillion in 2014, according to new figures from eMarketer, increasing nearly 20 percent over 2013. (emarketer.com)
The cost of flying is soaring with domestic airfare outpacing inflation, rising 2.7 percent compared to the 2.1 percent gain in the Consumer Price Index. In an Associated Press article Scott Mayerwitz reported that in the first six months of 2014 the average price of a round-trip ticket within the U.S., including taxes, reached $509.15, up nearly $14 from this same period last year. According to Associated Press analysis of data from the Airline Reporting Corps., which processes ticket transactions for airlines and more than 9,400 travel agencies, airfare has gone up 10.7 percent in the past years – after adjusting for inflation. "Airlines have reduced the number of seats while more people want to fly because of the economic recovery. All of this leads to higher airfares," says Chuck Thackston, managing director of data and analytics at Airlines Reporting Corp. "This trend in airfares is likely to continue for the near future, as the economy continues to grow."
Airfare is only part of the cost of flying, with many passengers paying extra to check their luggage, fast-track through security lines, board early or get extra legroom. These extras can cost anywhere from $9 to $299 per flight.
Most people are traveling for work, and when the economy is strong, they do more flying. Data released by the government shows that economic growth bounced back after a brutal winter, businesses are creating jobs at a steady pace and consumer spending is on rise. The Global Business Travel Association predicts that worldwide business travel will grow 6.9 percent this year to a record $1.18 trillion. The U.S. is the largest business travel market, with travelers spending $274 billion last year, a 4.5 percent increase over 2012.
With the cost of fuel going down – 7.2 percent less than last year, when adjusted for inflation – why aren't passengers seeing any of those savings? The fact is that there are simply fewer choices today with only four major U.S. airlines – American, Delta, Southwest and United – controlling more than 80 percent of the domestic-air travel market. Discount airlines such as Allegiant and Spirit are making strides but still carry only a fraction of passengers. This control by the larger airlines allows them to charge more for tickets and not worry about being undercut by the competition. Additionally, the airlines are taking in about $3.3 billion a year in fees resulting in record profits. The airline's trade and lobbying group Airlines for America says the carriers are not to blame but rather the government. Last year increased fees linked to the Transportation Security Administration took effect and these taxes and government fees still remain a portion of what passengers pay, up to 12 percent of the price of a round-trip ticket between New York and Seattle.
According to a U.S. Department of Energy report, the country's energy grid loses about 10 percent of all electricity generated before it can get to consumers. (energy4me.com)
Renewables excluding large hydro projects accounted for 43.6 percent of the new generating capacity installed worldwide in 2013, raising its share of world electricity generation from 7.8 percent in 2012, to 8.5 percent. (unep.org)
The evolving energy landscape plays a significant role in non-metallic minerals, as the cement and flat glass industries are both highly energy-intensive industries. In cement, purchased fuels and electricity account for 46 percent of the total cost of materials used in the manufacturing process, and between 25-30 percent of the total cost of production. (usmayors.org)
The total installed wind capacity in the U.S. through the first quarter of 2014 was 61,327MW. Wind power is currently the fastest-growing source of electricity production in the world. (awea.org)
A hot water faucet that leaks one drop per second can add up to 165 gallons a month. That's more water than the average person uses in two weeks. (class5energy.com)
With news of the Ebola virus infecting Americans it stands to reason that people are worried. Ebola is frightening as it typically kills 90 percent of the people who get it, and the most recent outbreak is the largest in history. The number of people who have died has risen to at least 932 according to the World Health Organization (WHO). Although a handful of Americans are currently being treated for Ebola in the US the possibility of actually catching Ebola is incredibly remote. According to a CNN report here are five reasons not to panic.
Ebola is an incredibly fragile virus. It does not fly through the air with the greatest of ease. It cannot be transmitted through a cough or a sneeze and it doesn't move easily from human to human like the common cold. While Ebola is aggressively infectious it is not highly contagious. "The Ebola virus spreads through direct contact with blood, secretions or other body fluids of ill people and indirect contact – for example, with needles and other things that may be contaminated with these fluids," said Stephen Monroe, deputy director of the Centers for Disease Control's National Center for Emerging Zoonitic and Infectious Diseases.
We know how it works. Although there is no vaccine and no cure, the one real advantage we have with Ebola is that doctors know how to control it. Common-sense hygiene can stop its spread. "Ebola is a virus that can be stopped and not spread in hospitals. The stakes are higher, but it's easily inactivated with typical hospital disinfectants," said Centers for Disease Control and Prevention Director Tom Frieden
We have the resources to contain it. Most ICUs have isolation rooms that are used for patients suspected to have tuberculosis, SARS, Middle East respiratory syndrome or another infectious disease. This would be the same for an Ebola patient, though more stringent precautions might be taken to ensure that healthcare workers are following all protocols.
The doctors treating the American Ebola patients are prepared. They know how to handle Ebola and use an abundance of precaution when working with an infected person. Medical workers across the country have also been told to watch out for Ebola symptoms and question patients who have recently traveled to West Africa. They are trained to recognize Ebola cases and can quarantine them early, keeping others from coming into contact with an infected person's bodily fluids while the disease runs its course.
Airports are on alert. Passengers at African airports in the Ebola-affected region are being closely screened. Health experts are watching for people with high fevers and those who have a temperature are removed and monitored while doctors test their blood for Ebola. At US airports, trained federal agents also watch for sick passengers. If someone is sick, agents can remove them and keep them in special isolation units at many US airports until the CDC arrives to ask further questions.
Overall, health experts say, the threat to Americans remains relatively small.
Based on a comparison of CBO's August 2010 and April 2014 baselines, Medicare spending this year will be about $1,000 lower per person than was expected in 2010, soon after passage of the Affordable Care Act (ACA), which included reductions in Medicare payments to plans and providers and introduced delivery system reforms that aimed to improve efficiency and reduce costs.  By 2019, Medicare spending per person is projected to be nearly $2,400 lower per person than was expected following passage of the ACA. (kff.org)
The latest Kaiser Health Tracking Poll finds that over half the public has an unfavorable view of the Affordable Care Act (ACA) in July, up eight percentage points since last month, while the share viewing the law favorably held steady at just under four in ten. A solid majority continues to prefer that Congress work to improve the law rather than repeal and replace it. (kff.org)
Adult vestibular disorders are typically underdiagnosed and undertreated. An estimated 35.4 percent of US adults aged 40 years and older (109 million Americans) experience vestibular dysfunction at some point in their lives; a percentage of this group go on to develop a chronic vestibular disorder. (vestibular.org)
The Journal of the American Medical Association indicated that the obesity rate among 2- to 5-year-old children has decreased 43 percent in the past decade (dropping from 13.9 percent to 8.4 percent). (jama.jamanetwork.com)
The US government has made no secret that the long-term viability of the Affordable Care Act (ACA) will depend upon getting Millennials to enroll and stay signed up. So far, these efforts have been modestly successful. Q2 2014 data from Gallup-Healthways Well-Being Index, collected after open enrollment ended, showed that the percentage of uninsured Millennials had dropped several percentage points since late 2013. Some 18.7 percent of 18- to 25-year-olds were uninsured (down from 23.5 percent in Q4 2013), as were 23.9 percent of 26- to 34-year-olds (down from 28.2 percent in Q4 2013). (healthways.com)