The Mobile Trend in Medicine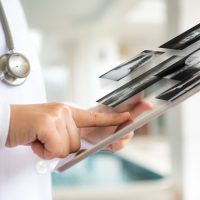 Mobile technology is taking over and nowhere is this more apparent than in the healthcare industry. According to PwC's Health Research Institute's annual report on the top health industry issues of 2016, mobile will be one of the top three trends reshaping the healthcare industry in 2016. The report found that 32% of U.S. consumers have at least one health app on their mobile devices, up 16% since 2013. The recent Makovsky/Kelton "Pulse of Online Health" survey featured in ITNOnline backs up these findings, indicating that almost two-thirds (66%) would use mobile healthcare apps to prevent and manage disease by:
Tracking diet/nutrition (47%)
Receiving medication reminders (46%)
Tracking symptoms (45%)
Tracking physical activity (44%)
In April 2016, Ahed Ebrahim published an article on LinkedIn with the 25 Healthcare apps clinicians and consumers need to know, covering areas such as telehealth, prescription management, physician reference, patient portal and house call categories. Below is his list and for more detailed information on each one you can check out his article here.
Elemental – a cloud-based health engagement solution which changes how stakeholders in community health interact to reduce the risk and progression of chronic health conditions.
AmWell – enables clinicians and patients to connect remotely.
AksMD – creates a personal health history portal that also shares insights about a user's health.
Burnout Proof (Seattle) – contains numerous resources and tools geared toward reducing physician burnout.
CareConnect – the world's first pediatric-specific telemedicine app for mobile devices.
Dispatch Health (Denver) – provides a fleet of mobile emergency care teams.
Doctor on Demand (San Francisco) – offers patients telemedicine visits via a computer or smartphone.
Doximity (San Francisco) – aims to design simple, in-demand tools to make clinicians' lives easier by sourcing problems from the user community and developing solutions.
Epocrates – puts clinical practice guidelines, billing codes and medication information at physicians' fingertips.
Everseat – enables providers to fill open slots in their schedules and notifies patents when more desirable slots open up.
FairCare – allows consumers to find out if they are receiving a fair market price for their care.
Figure 1 (Toronto) – enables clinicians to share pictures of medical cases for the purposes of education and collaboration.
HealthLoop – streamlines communications by offering a set of tools to keep physicians and patients as connected as possible.
HealthTap – offers a mobile directory containing more than 1.3 million physicians.
Human Dx – aims to map every health problem on the planet into a genomic database.
Know My Patient (Boston) – designed to make patient information easily accessible to nurses on the go.
MediSafe – offers a "virtual pillbox" that reminds users exactly when to take their prescription medications.
PillPack (Manchester, N.H.) – manages user refills, including phone calls and fax follow-ups.
Pingmd – offers two-way messaging, call and video chat for providers to interface with referring networks.
referralMD – aims to standardize referral network communication between primary care physicians and specialists.
SmartConcierge (Chicago) – re-imagines the way patients access and navigate healthcare's broad array of choices while considering each members' payer benefits, cost profile and personal preferences.
TelaDoc – resolves medical issues between patients and physicians via phone or video consults.
Twine – helps clinicians provide continuous care to chronically ill patients through their devices, anytime and anywhere.
YouPlus – provides daily lifestyle coaching to make healthy living easier.
ZocDoc – helps patients schedule an appointment that will get them in front of a physician within 24 hours.