Research Says…You Should Be Using Hashtags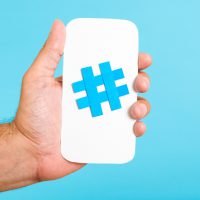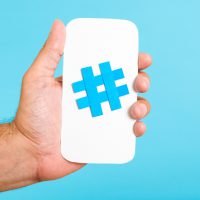 And at Saurage we love research. Although hashtags started on Twitter, now they are everywhere. Hashtags are frequently used on Instagram, Tumblr, Vine and Pinterest, as well as Google+ and Google search. Facebook finally added hashtag support in June 2013, but they haven't caught on quite as quickly on this platform. Simply put, a hashtag is the pound sign followed immediately by a keyword used for categorization on social media. A hashtag is used to unite specific tweets about particular topics. Hashtags have the potential to be valuable to marketers. In fact research says you should be using hashtags. A hashtag immediately expands the reach of your message beyond your followers to anyone interested in that hashtag phrase or keyword. Tweets with one or more hashtag are 55% more likely to be retweeted.
Twitter's research into hashtags confirms that there is significant advantage to using them. Individuals can see a 100% increase in engagement by using hashtags, and brands can see a 50% increase. Be careful not to over-hash! One or two hashtags is the max. According to research by Buddy's Media, when you use more than two hashtags, your engagement actually drops by an average of 17%. Instagram is the exception as there doesn't seem to be a saturation point for the number of hashtags associated with a photo. Interactions are highest on Instagram with 11+ hashtags. As mentioned above, Facebook has been slow to adopt the hashtag hysteria and Facebook posts without hashtags actually fare better than those with them.
As with all social media, there are tools available to help you find and manage your hashtags. A few of these tools are:
Hashtagify.me – One of the most complete hashtag tools you will find, Hashtagify.me has reams of data you can use to analyze hashtags. The most helpful could very well be the first data you're shown: related hashtags and their popularity. When you type in a hashtag, the service will show you other hashtags to consider and will display visually how popular each hashtag is and how closely it correlates to the original.
RiteTag – RiteTag helps ensure that the tags you use are well-chosen by showing you how good, great, or overused a particular hashtag is. The visual organization of hashtags into colored bars works great for quick analysis at-a-glance.
Tagboard – With Tagboard, you can see how your hashtag is used across multiple networks. The results pages on Tagboard show hashtagged posts from Twitter, Facebook, Instagram, Google+, Vine, and App.net
Twitalyzer – Though not an explicitly hashtag tool, Twitalyzer does show hashtags as part of its audit of Twitter accounts. Input the username of someone you want to investigate, and Twitalyzer can tell you what hashtags he or she uses most often. This can be really helpful in finding out how your niche's influencers tweet.
Trendsmap – Local businesses might find value in Trendsmap, which shows you relevant hashtags that are being used in your geographic area.
Whether you choose one of these tools or do it on your own, hashtags are the way to go.