SOCIAL STUDIES: INSTAGRAM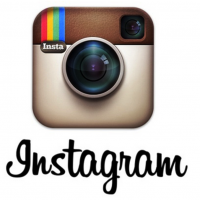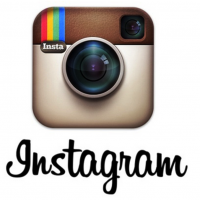 SOCIAL STUDIES: INSTAGRAM
Instragram – a fun and quirky way to share your life with friends through a series of pictures. With 40 million photos uploaded daily and 90 million monthly active users, Instagram is the fastest growing web property on the planet amongst the top 50 websites, growing from16 million to 22 million unique visitors in just one month, which is a growth rate of 38% in just 30 days. (Likeable Media) Instagram, the most popular mobile photo-sharing app, recently released its video feature, which allows users to make 15-second videos to share with their followers.
How does this translate to business? If you consider that photos are liked two times more than text updates and videos are shared twelve times more than links and text posts combined, it stands to reason businesses are jumping on the visual bandwagon. In fact, 40% of the world's top 100 brands are using Instagram.
Visual content dramatically increases user engagement and ROI. A study conducted by MDG Advertising gives five reasons marketers should invest in visual content:
94% more total views on average are attracted by content containing compelling images than content without images.
67% of consumers consider clear, detailed images to be very important and carry even more weight than the product information, full description, and customer ratings.
60% of consumers are more likely to consider or contact a business whose images appear in local search results.
14% increase in pageviews are seen when press releases contain a photograph. (They climb to 48% when both photographs and videos are included.)
Additionally, Heidi Cohen offers the following seven visual content benefits with related actionable marketing tips.
Visual content marketing is snackable. This is a critical factor for marketers looking to break through a cluttered content landscape. Easy and quick to consume information allows your target audience to get your message without risking being putting aside.
Actionable Marketing Tip: Use short visual content to feed on-the-go consumption.
Visual content shows your product; it doesn't tell about it. As the saying goes, a picture is worth a thousand words. Images, especially photographs, let your prospects see for themselves what you're offering. This helps build trust because potential buyers don't have to take your word for it.
Actionable Marketing Tip: Use more than one photograph of your product to entice shoppers. Where possible, show your product in use. This helps people think about how it will work for them.
Visual content is social media friendly. Beyond the growth of visual social media platforms like Tumblr, Pinerest and Instagram, photographs attract more attention on other major networks like Facebook. Even more important is that it's easy to use mobile apps to upload and share images. This supports your findability online.
Actionable Marketing Tip: Incorporate relevant social sharing with your images to broaden your reach through earned media. Don't overlook the email option since most purchase decisions involve more than one person. Make it easy for them to share and purchase.
Visual content enhances your brand. Infuse your 360° brand into your images. This means taking pictures that spotlight your product, employees and physical location as well as incorporating your brand colors and related visuals.
Actionable Marketing Tip: Go beyond the basic product hero shots. Think of your products as the subject of works of art. Let your audience see the beauty in them. This holds whether your product is for consumers or businesses. Instagram is a platform where product artistry flourishes.
Visual content supports search optimization. Images require search friendly captions and related metadata.
Actionable Marketing Tip: Leverage images to help you capture more search results. Also, post images on sites like Flickr and allow others to use your photographs in return for linking back to your site or blog.
Visual content helps build audience. Images and photographs attract attention and draw potential participants into your information, whether it's on social media venues, your website or email. Visuals act like a magnet to pull readers in.
Actionable Marketing Tip: Don't limit your photographs and images to specialized uses such as social media. Incorporate images into all of your content to maximize attractiveness. Where possible skip the stock images, viewers know that they're stock images.
Visual content eliminates language barriers. Most image-based content doesn't require a lot of words for your audience to understand. The picture conveys the meaning. (Of course, this doesn't hold true for infographics that contain a lot of small text.)
Actionable Marketing Tip: Take care with your images when appealing to an international audience because what's acceptable in one market may not be in another. Therefore, where possible use universally appropriate images.
The following infographic from Jeff Bullas helps explain why visual content works.
Research reveals that 90% of information transmitted to the brain is visual and visuals are processed 60,000 times faster in the brain than text. People only remember 20% of what they read, but 40% respond better to visual information.
Social media is constantly evolving and it is uncharted territory for most marketers. Not all platforms are going to be right for all businesses and you should know your target audience and choose platforms based on that. However, sometimes it is worth it to give something a try, even if it doesn't initially sound like it will work for your brand. Remember, your customers are on these social sites and social isn't always about making the sale, but about making the connection. Be creative but don't waste a lot of time trying to make a certain platform work with your brand. Instagram is a platform that positions brands that engage with their community rather than solely being concerned with sales. It can show your brand's personality in a way that is fun and engaging. Visit our  Facebook page or Tweet us @KeyFindings and let us know what you think.