Something 'Bout a Truck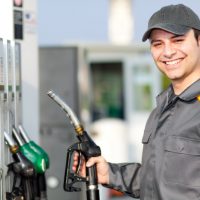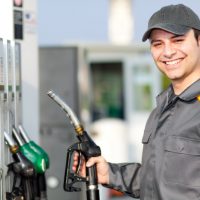 As the economy gains strength and gas prices drop, Americans are turning away from cars in favor of light trucks – the broad category that includes pickups, SUVs, crossovers and minivans. Sales of light trucks grew five times faster than cars last year, increasing 10% compared to 1.8% for cars. In 2014 automakers sold more than 16.5 million new vehicles in the U.S., up 5.9 % from 2013. The most popular model by a huge stretch was the Ford F-series pickup. In 2014, Americans bought 754,000 of them making it the top-selling vehicle for the 33rd year in a row. Chevrolet's Silverado and Fiat Chrysler's Ram truck came in a distant second and third place.
SUVs are also coming back in style as a result of cheaper gas. Vehicles such as the Chevy Suburban and the Ford Expedition are back in demand, with sales up 12.4% in 2014. According to The Guardian, U.S. sales of new SUVs and pickup trucks rose 9.6% in November, compared with a 1.3% rise in overall vehicle sales. Ford's Navigator sales were up 91.5% over this time last year, according to the Financial Times, by contrast to Ford's smaller and popular Fusion, which were down 11.3%. And it isn't just new cars that are seeing the increase. Used car prices for mid-size SUVs, large SUVs and large trucks have all risen 10% or more over the last year.
If the decision to switch to a larger, more expensive vehicle is based solely on today's gas prices you might want to reconsider. Gas prices will rise again; in fact, according to former Shell Oil President John Hofmeister, oil could skyrocket from the current levels under $48 a barrel to $80 by this fall. This would force gas prices to double by next winter. In an interview with CNBC, Hofmeister said U.S. producers have idled 500 rigs over the past four months as oil prices plunged. He says the result of that production slowdown eventually will be felt at the pump. Hofmeister predicts gas prices could pass the $3 a gallon range in September and October and by December and January be close to $4 a gallon and up to $5 a gallon as we approach the end of the decade.
Bullets