Thinking Inside the Box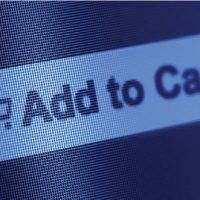 Are you too tired to cook a restaurant-quality meal when you get home from work? Are you frustrated trying to stay sharp on razor technology? No problem—subscription boxes Blue Apron and Dollar Shave Club have you covered. Whether it's dog toys, exercise gear, or even miniature painted horses, some internet company is ready to send you exactly what you want (and lots of stuff you may not) for a monthly fee.
As of last month, there were 3,500 subscription services, an increase of 40% from 2017. In fact, subscription e-commerce has increased by more than 100% every year for the past five years. The subscription box phenomenon is a $2.6 billion-dollar industry and includes streaming media like Netflix. Curation services involving clothes, make-up, and similar products however, are the most popular, making up 55% of all services.
No one knows this better than Michelle Phan, a beauty vlogger who began the cosmetic subscription service Ipsy in 2011. Ipsy has become one of the most successful subscription services and has the third-most subscribers for its beauty products (3 million), behind Amazon and Dollar Shave Club. Ipsy's business-model success is twofold: customers pay for products—some full-sized, others sample-sized—that Ipsy either purchases or receives for free.
Despite the relatively low cost of roughly $10 a month, Ipsy generates a sizeable profit due to the massive volume shipped. Then, Ipsy relies on its beauty-centric consumers filming videos on the products, generating millions in ad revenue for both the vlogger and Ipsy. The company even offers video mentoring and studio locations to film reviews.
In case you had any doubt about the influence of beauty-product reviews on the internet, the top 30 beauty vlogs on YouTube each have well over 100,000 subscribers and most in the millions. The leader, Rachel Levin aka Rclbeauty101, has 13 million subscribers. That's the population of the entire state of Pennsylvania. Her first upload, "How To…Conceal Under Eye Dark Circles" uploaded 7 years ago, reached 1.1 million views. As a reference, the top 10 YouTube channels by subscribers are mostly gamers and comedians. Second highest is from A&M Alums trick shot masters "Dude Perfect" who have 34.5 million. Highest is the ubiquitous PewDiePie with 66.1 million.
From a marketing standpoint the ability to get your product in front of an influencer with such an enormous audience is pure gold. Although Ipsy's business model seems niche, the overall theme of its success reverberates with most modern successful businesses – engage customers, let them tell your story and continue to grow your brand identity.